Events
12th November @ 7:30 pm

-

9:00 pm
Social Media
Facebook Feed
Royal Scottish Geographical Society
Nov 12, 2018 @ 22:14
To hear about an ultra-triathlon with a difference, head to Inverness TONIGHT for an evening with adventurer and endurance athlete Charlie Walker Explore!
Inspiration and tickets available on the door 🎟️
#InspiringPeople
#RSGSTalks
#MondayMotivation
Royal Scottish Geographical Society shared Jo Woolf's post.
Nov 12, 2018 @ 21:16
"...So slight were we
Who walked the edge
So brief our hold
Who had the world beneath our feet."
Inspiring words by W H 'Bill' Murray (1913-1996). An officer with the Highland Light Infantry, Murray served in WWII in North Africa. He was captured in 1940 and spent the rest of the war years in prison camps in Italy and Germany. He experienced the unthinkable, and rose above it by returning, in his imagination, to his beloved Scottish mountains. In secret, he wrote 'Mountaineering in Scotland' on stolen toilet paper; when the paper was confiscated, he began it again. The book later became a mountaineering classic.
An extraordinary man among thousands more extraordinary men and women, Murray received the Mungo Park Medal of the Royal Scottish Geographical Society in 1952.
Read more:
http://bit.ly/2AXhXc7
Photo by Andy Belshaw via Flickr
Royal Scottish Geographical Society
Nov 10, 2018 @ 2:43
"For me Remembrance Sunday is a poignant chance to mark the sacrifice of the past and the consequent benefit to the modern day. But, what is the legacy that we are passing on to future generations? And how will they remember us?"
New blog by Mike Robinson, Chief Executive of the Royal Scottish Geographical Society 👇
https://rsgs.org/lest-they-forget/
Twitter Feed
Nov 12, 2018 @ 19:12
To hear about an ultra-triathlon with a difference, head to #Inverness #TONIGHT for an #evening with adventurer and endurance athlete Charlie Walker @cwexplore!

#Inspiration and #tickets available on the door 🎟️ #InspiringPeople #RSGSTalks https://t.co/zqPZENBEyk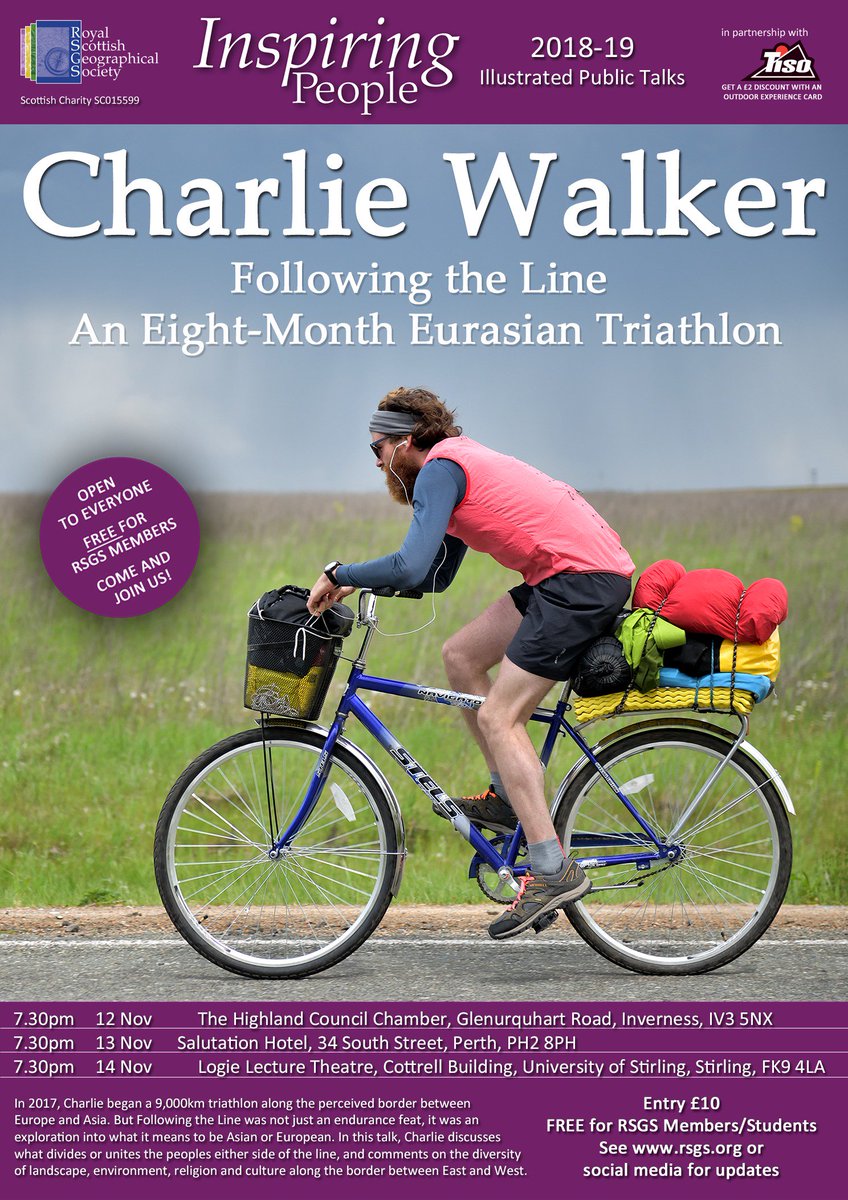 Nov 10, 2018 @ 2:59
Massive "Good Luck!" from @JohnSwinney, @PerthGrammar, #WeeSleepOut & @YOYP2018 to everyone taking part in Social Bite's Wee Sleep Out tonight! #EndHomelessness #YoungPeopleCanChangeLives #YOYP2018 https://t.co/cnT1sxBJ0L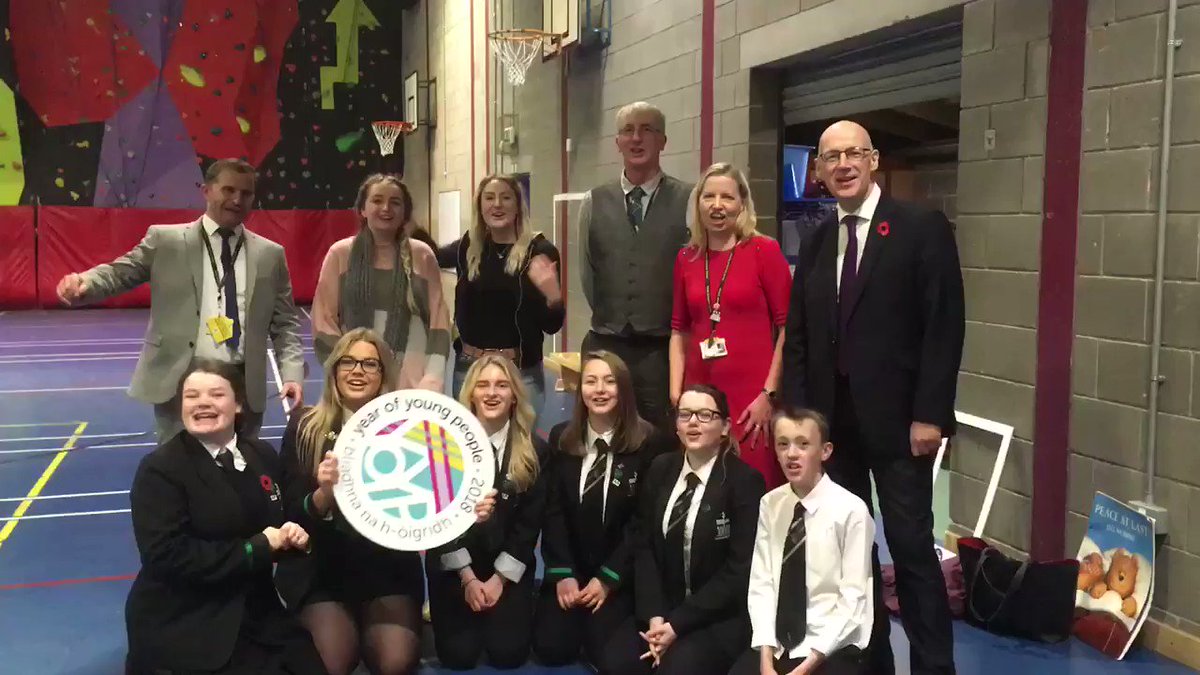 Nov 10, 2018 @ 2:06
// #Weekend #Inspiration //

"I still get the same simple thrill out of glimpsing a tiny patch of snow in a high mountain gully and feel the same urge to climb towards it." (Sir Edmund Hillary FRSGS)

@RoyalScotGeoSoc day out with our Explorers-in-Residence! https://t.co/Eqq3jh4PNl